The conference banquet will be held on the evening of May 11th at the Nara Hotel. Your registration includes the banquet. Banquet participants will enjoy dinner in Japanese traditional atmosphere. It is an about ten-minute walk from the conference venue to the Nara Hotel. The location of the hotel is shown on the map of the end of this program. MAKE SURE TO BRING YOUR BANQUET TICKET. You can never enter the banquet venue without the banquet ticket.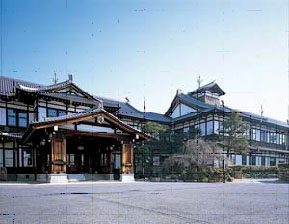 The Nara Hotel has a long and distinguished history of some 97 years, and its architectural style is designed to represent the stately balanced majesty of 16th century style Japanese architecture. It is built of Hinoki cypress and fit for royalty?it has, on several occasions, accommodated the Japanese royal family when they visit the ancient Japanese capital.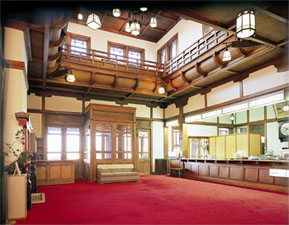 In the banquet, the sound of Koto, a Japanese harp, will greet you first. Please relax and enjoy the graceful tune of Koto while having relieving by the welcome drink. Moreover, we would like you to enjoy the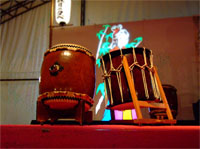 performance of Japanese drums in the banquet. We request gKouryou-kinmei-daikoh to give a performance. Kouryou-kinmei-daiko is a group of drummers in Kouryou-cho located in the southwest in Nara. The group has some performances relating to the tale of Moon Princess, Taketori Monogatari (The Tale of the Bamboo Cutter), since Kouryou-cho is a town famous for the tale. The group was born in 1994, and it performed at EXPO 2005 Aichi, Japan in the last year. Please fully enjoy beats of drums and dynamic motion of players. Probably, through this banquet, Japanese tranquility and energy, activity, etc. will be able to be experienced at once.